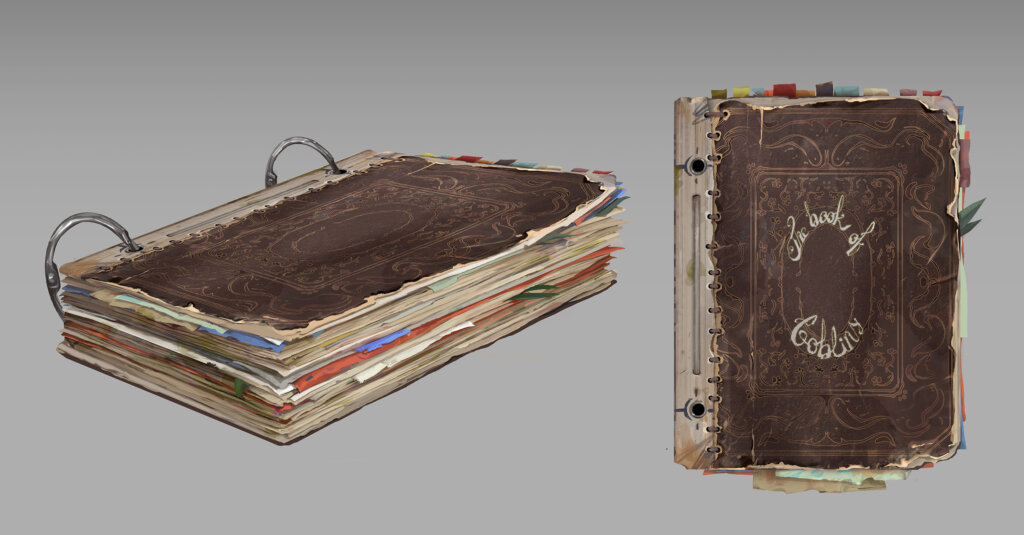 Fairy tales are an important part of cultures all around the world. They can present new ideas or connect us to old ones; they can teach important lessons, offer comfort, or help us affirm who we are.
Growing up in rural Alaska, Alyson and Tyler Ronan had limited access to new books – and TV was out of the question! Instead they had the Book of Goblins, a compendium of their own homemade fairy tales, and those stories played a major role in their childhood adventures.
But the twins had to get their inspiration for the Book of Goblins' stories from somewhere! Without lots of books to read as kids, most of Alyson's and Tyler's favorite stories came from fairy tales or folklore. We reached out to lead writer Morgan Lockhart and narrative director Stéphane Beauverger for their thoughts on which tales might have shaped the young Ronan twins' imaginations.
"The twins are fans of fantasy in general," said Stéphane. "A clear inspiration for the Book of Goblins is Children's and Household Tales by the Brothers Grimm."
Morgan noted that each twin had their own favorite Brothers Grimm story. "Alyson's favorite of all of them was The Six Swans, where a young woman persists to restore her brothers from swans to boys by knitting them all sweaters, despite almost being burned at the stake in the meantime." As for Tyler? "I imagine he was always drawn to stories where people weren't what they seemed, and had to be restored to their true form – like The Frog Prince."
The twins' influences didn't end at European stories, either! Morgan added, "They were also drawn to stories from Native American folklore about the clever trickster Raven, from Tlingit culture but also from other traditions, because of the way in which Raven always outsmarts people seemingly bigger and more powerful than him."
Both twins later grew into a passion for classic English-language fantasy, including the works of J.R.R. Tolkien. While Alyson likely found her way to more contemporary fiction from female authors, including Meg Cabot and Francesca Lia Block, Tyler probably doubled down on older works of dark science fiction and fantasy from the likes of Michael Moorcock and Octavia Butler.
We asked the Tell Me Why community if they could think of any stories that meant a lot to them as children, or that left a mark on who they are today. We heard all kinds of answers – as unique as the stories themselves!
For many, certain stories were a treasured part of their childhood:
Snow White, translated by Paul Heins and illustrated by Trina Schart Hyman, one of the most beautifully illustrated (and translated) versions of Snow White I've ever seen. Fueled a life long love of fables and fairy tales. pic.twitter.com/ujEqorpoBW

— Emily (aka Domino) Taylor (@pentapod) February 5, 2020

Some people recalled specific fairy tales that helped them through difficult times:
For me it was Andersen, particularly The Snow Queen. Really influenced me and still resonates. It taught me of the unbeatable bonds of friendship and how compassion is everything. It mirrored a long period as a kid when my brother was very ill and immobile, and it helped me cope

— Dror Elkvity (@meshes822) February 5, 2020
I was a trans kid and I grew up with an abusive parent. When I was little I thought that if I proved I was good and brave, the fairy from Pinocchio would show up and make me a real boy too. When I was slightly older I also liked the idea of not growing up like Peter Pan.

— GhistDraws (@GhistDraws) February 10, 2020

For others, the childhood stories that left the biggest impact were scary or sad:
I'm not sure if it counts, but the story's in struwwelpeter are horrible. I was always scared to do something naughty and be punished as the children in the stories.

— vivi (@OMGeinKLO) February 5, 2020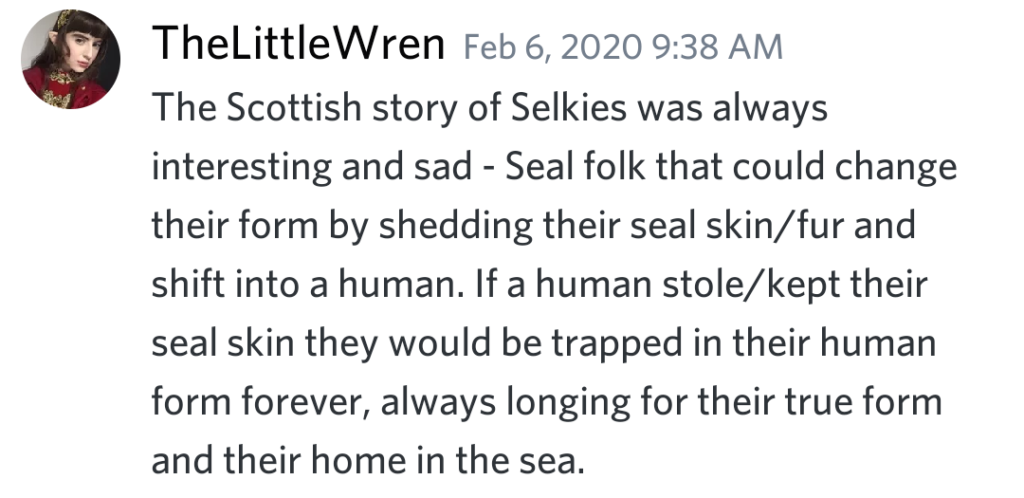 How else have fairy tales shaped your life? We'd love to hear from you! Reach out to us on Twitter, Facebook, Instagram or Discord – we're always down to talk about fairy tales!