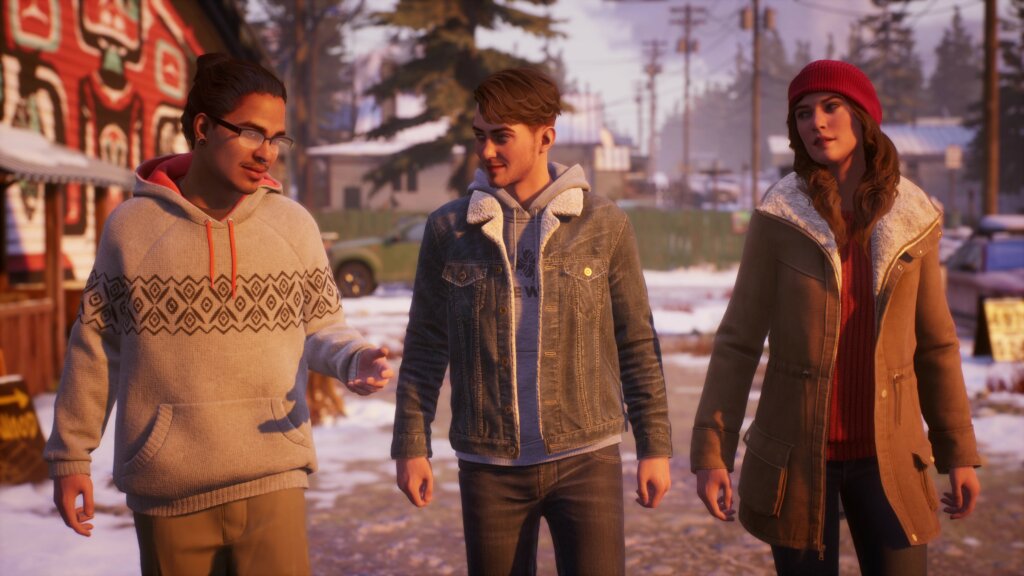 June is Pride Month – a time for LGBTQIA+ communities to celebrate who they are. This year, Pride Month comes at a period of intensifying bigotry and harmful legislation against trans, nonbinary and gender non-conforming people in many parts of the world.
This Pride Month, we're making Tell Me Why free on all available platforms – Xbox consoles, Windows 10, and Steam. From June 1, 2021 through June 30, 2021, downloading Tell Me Why will give you permanent access to the title on the platform of your choice, even after Pride Month is over.
Since Tell Me Why's release late last summer, the team at DONTNOD and Xbox Game Studios Publishing have been humbled by and deeply grateful for the many gamers – especially trans and queer gamers – who have found understanding and hope in our game. We've received heartfelt messages from players all over the world about how Tyler's homecoming as a trans man and Alyson's struggle with trauma have impacted them, encouraged them, or made them feel a little less alone, especially amid the ongoing global COVID-19 pandemic and pervasive transphobic rhetoric in places like the United States and the United Kingdom.
Our intention in making Tell Me Why free for June 2021 is both to allow even more people to access the game and to encourage our players to spend their money in places that will directly affect trans and queer communities. Here are some of our team's recommendations for where your money can go instead:
✨Support games and interactive fiction from trans and queer independent developers. Some of our team's recent favorites have been That Which Faith Demands by Jenna Yow, Spirit Swap by Soft Not Weak, Ikenfell by Happy Ray Games, and If Found…

by DREAMFEEL. (Don't forget that adding a title to your wishlist, especially on a platform like Steam, goes a long way toward boosting its visibility for others!)

✨Donate to a charity serving trans communities, especially those with a focus on Black, Latinx/Latine and/or Indigenous trans people.
✨Donate to a mutual aid fund in your region.
✨Give directly to a trans or queer person in need.
Even without money, there are other ways you can support trans communities and creators: by being an outspoken advocate for trans rights, promoting works you enjoy from trans, non-binary and gender-diverse creators and recommending them to your friends, and learning as much as you can about the significant contributions of trans people of color to LGBTQIA+ world history.
Whether you're returning to Tell Me Why or playing for the first time, we hope you enjoy the twins' story! We also encourage new players to visit our FAQ. This page shares info about the making of Tyler's character, plus details (occasionally with spoilers) about some instances of misgendering, violence and more. Please don't hesitate to reach out to any of our official social media accounts if you have specific questions about the game's content or themes.
Begin the adventure now for free on Xbox consoles, Windows 10 and Steam – or, if you're unable to access any of the above platforms, you can play Tell Me Why on any Android-based phone or tablet with an Xbox Game Pass Ultimate subscription.